Our goal is for the client to remain at home for as long as possible with maximum comfort, dignity, self-respect and to "fill the gap" between nursing home and home life. Our staff has over 100 years of experience and consists of a Director of Daily Operations, Director of Nursing,  Registered Nurses,  Administrative Office Staff,  Certified Nursing Assistants I and II and PCS Aides who are dedicated to providing the best services possible.
Potential employees are carefully screened, including clearance through Health Care Personnel Registry and Criminal Background Checks. All employees of East Carolina Home Care receive training for their specified area of service. In order to build a respectful and trusting relationship between caregiver and client, employee and client matches are carefully made giving consideration to the needs of the client and compatibility of personalities
As our loved ones grow older, it becomes increasingly important to ensure that they receive the necessary care and support to maintain their quality of life. Senior home care is an option that allows aging individuals to receive personalized care in the comfort of their own homes. 
Senior home care offers a personalized, flexible, and comfortable solution for older individuals in need of support. By understanding the various services available, recognizing when your loved one may need assistance, and selecting a reputable provider, you can ensure that your family member receives the best possible care in the comfort of their own home.
What is Senior Home Care?
Defining Senior Home Care
Senior home care, also known as home senior care or in-home senior care, is a service designed to provide assistance and support to seniors in their own homes. This can include various services, such as personal care, companionship, medication management, meal preparation, and housekeeping, tailored to meet the unique needs of each individual.
We work hard to provide excellent service. Our mission, vision, values, and training allow us to shine above the rest.
The Benefits of At-Home Senior Care
One of the main advantages of at-home senior care is that it allows seniors to remain in their familiar surroundings, providing a sense of comfort and stability. This can help reduce the stress and anxiety that often accompany aging and improve overall well-being.
At-home care for seniors offers a level of personalization that is often not achievable in traditional care facilities. Caregivers can devote more time and attention to each senior, ensuring that their specific needs and preferences are met.
Senior care at home allows older individuals to maintain a greater level of independence and control over their daily lives. They can continue to participate in activities they enjoy, maintain social connections, and have a say in their care plans, contributing to a higher quality of life.
In-home care services for seniors enable family members to be more involved in their loved one's care. This can lead to stronger family bonds and better communication about the senior's needs and preferences.
Providing Senior Home Care in Durham, Cary, Rocky Mount, Tarboro, Greenville, Hookerton, New Bern, Raleigh, Morehead City, Elizabeth City, Salisbury, and surrounding areas.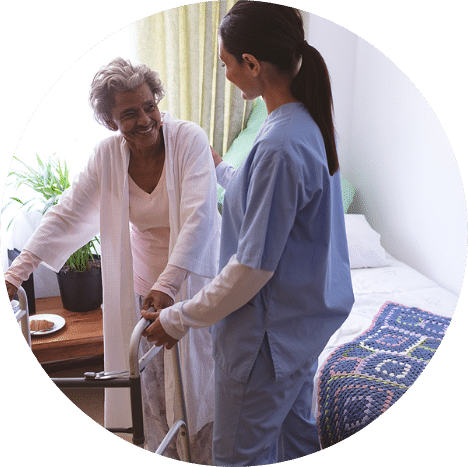 When to Consider Senior Home Care Services
Early Signs of Needing Assistance
It's essential to recognize the early signs that a senior might need additional support. These can include difficulty with daily tasks, memory problems, mobility issues, or changes in personal hygiene. By identifying these signs early, you can prevent potential complications and ensure your loved one receives the care they need.
Post-Hospitalization or Rehabilitation
After a hospital stay or rehabilitation period, seniors may require additional support to aid in their recovery. Home care services for seniors can help ease the transition back to daily life by providing assistance with medications, mobility, and personal care.
Chronic Illness Management
For seniors living with chronic illnesses, in-home care services for seniors can provide the ongoing support they need to manage their conditions effectively. This can include medication management, monitoring vital signs, and assistance with activities of daily living.
Considering home care in the Central and Eastern NC area? Our home care services are available 24/7. Learn more about how we can help.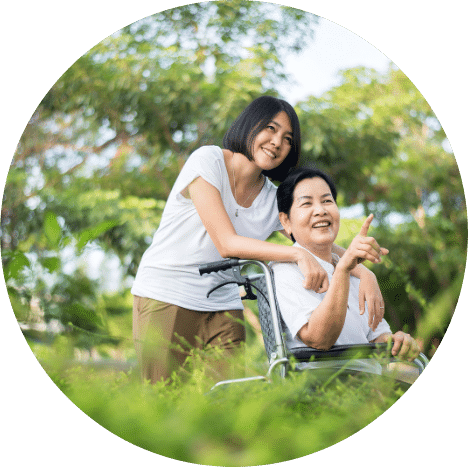 Tips for a Successful Senior Home Care Experience
Establish Clear Communication
Open and honest communication between the senior, their family, and the caregiver is crucial for a successful home care experience. Establish expectations upfront, and maintain regular check-ins to ensure everyone is on the same page regarding the senior's needs and progress.
Encourage a Healthy Lifestyle
Promoting a healthy lifestyle can significantly impact a senior's overall well-being. Encourage your loved one to participate in regular physical activity, maintain a balanced diet, and engage in mentally stimulating activities to support their health and happiness.
It's essential to have an emergency plan in place for your loved one, including emergency contact information, medical documents, and a list of medications. Ensure that both the senior and their caregiver are familiar with this plan, so they know what to do in case of an emergency.
Our reviews show why we are the best choice for home care in and around Central and Eastern NC. 
How to Choose Senior Home Care Near You
Assess Your Loved One's Needs
Before selecting a senior home care service, it's crucial to assess your loved one's needs accurately. Make a list of the services they require, from personal care to specialized medical care, and consider their preferences for a caregiver, such as gender or language spoken.
Take the time to research various senior home care providers in your area, like East Carolina Home Care. Look for reviews, testimonials, and any information about their accreditation, licensing, and staff training. This will help ensure that you choose a reputable and reliable provider for your loved one's care.
Interview Potential Caregivers
Once you have narrowed down your list of potential providers, schedule interviews with each one. During these interviews, ask questions about their experience, qualifications, and approach to care. It's also essential to gauge their compatibility with your loved one, as the caregiver-senior relationship is crucial for successful at-home care.
Types of Home Care Services for Seniors
Personal care services include assistance with bathing, dressing, grooming, and other personal hygiene tasks. These services can help seniors maintain their dignity and independence while ensuring their safety and well-being.
Companionship services provide seniors with social interaction, emotional support, and assistance with recreational activities. This can help combat loneliness and isolation, promoting a sense of belonging and overall mental health.
Ready to find out more about home care options? Let's chat about your senior care needs. If you have questions, we have answers.